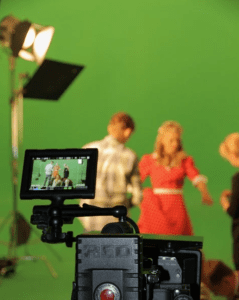 Many Hollywood movies use special effects after the production, especially for science-fiction, thrillers, and action movies. In some behind the scene videos, you can see that they use green screen background before adding a particular effect to the movie characters or scenes. Superhero movies would not be so gorgeous and remarkable without the help of chroma key background. However, these special video effects are no longer the domain of specialists. The technology has improved, and now you can recreate the same special effects to your photos and videos with minimum resources from your iPad. This way, it can be a fun and productive activity to spend your weekend or holiday.
Besides, the great thing with the Green Screen effect lies in its footage. If you can trace back the green screen products from the stock companies, it allows you to gain revenue or discount to more professional video quality. Go through https://www.dacast.com/blog/finding-the-right-green-screen-stock-footage/ to get more information on the green screen stock footage. Meanwhile, this article would focus more on a green screen effect production with an iPad. 
Green Screen Tools Preparation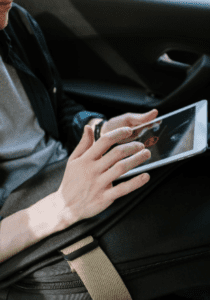 Making a green screen background has some basics tools that you need to prepare. As you are about to use an iPad, ensure that it is at least the 2nd generation or above. Then, download a free Do Ink green screen app. Also, prepare a green painted wall or a green screen background roll. These are the primary tools, but if you want to maximize your green screen video production, add more valuable tools, such as tripod securing iPad during the shoot, lighting background, and microphone. These three are optional as long as you have money, space, and time to invest.
Green Screen Shooting Tips
Before starting to shoot, take these tips to prepare a fantastic green screen image and video results. First, you should check the background from the flat wall to the color quality. Ensure it is free wrinkles by stretching or keeping it smooth with bulldog clips. Also, it should have enough lighting, and you can use any sources as long as the screen lit well, with no difference in brightness or darkness. In this matter, be careful with the object shadow too. Move around the object or lighting so that it can minimize the shadow cast on the screen. More importantly, consider your clothes choice. Dress in green will make you look transparent, although it might be a great result for the Halloween theme. Last, do not forget to test your shoot for confirming the lighting and the object. This way, you do not need to shoot in multiple times for missing something in the initial setup.
Green Screen Making with Do Ink App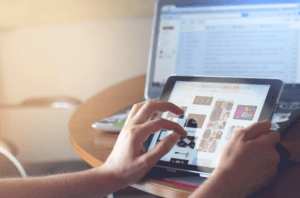 When shooting the image or video, add the green screen effects from your iPad directly through the Do Ink app. It is one of the best and also the easiest to use. In this app, adding green screen footage is available at the bottom of the screen. The top left window would be the preview of your video, and the right color wheel lets you fine-tune the effects. Choose your aspect ratio into 16:9 HD in widescreen or 4:3 SD as in your iPad and start taking the shoot. The next thing to do is the creative process to add titles, sounds, or effects and mix it with movement effects from transitions, narration, and many more. It is an excellent program with a bunch of features to get the best result easier.